Citylit centenary celebrations
Exhibition and gallery opening with london's mayor sadiq khan
I'm very proud to be part of the jewellery teaching team at City Lit, one of London's leading adult education institutions. This year the college celebrates it's 100th birthday and in light of the celebrations the entrance hall has had an impressive make-over which includes a brand new gallery space. I was over the moon to be selected to show my work in the first ever exhibition of both student and staff work curated by Heloise Parke.
You can see our work until the 15th of December.
at work gALLERY presents:
"blinkered"
THE alternative jewellery catwalk show at the Brunel Grand Entrance Hall
Below are a couple of short films from the event that was held during London Fashion Week 2018.
If you missed it, you can see the wonderful catwalk pieces on show at At Work Gallery in Pimlico until the 1st of April or shop the collection here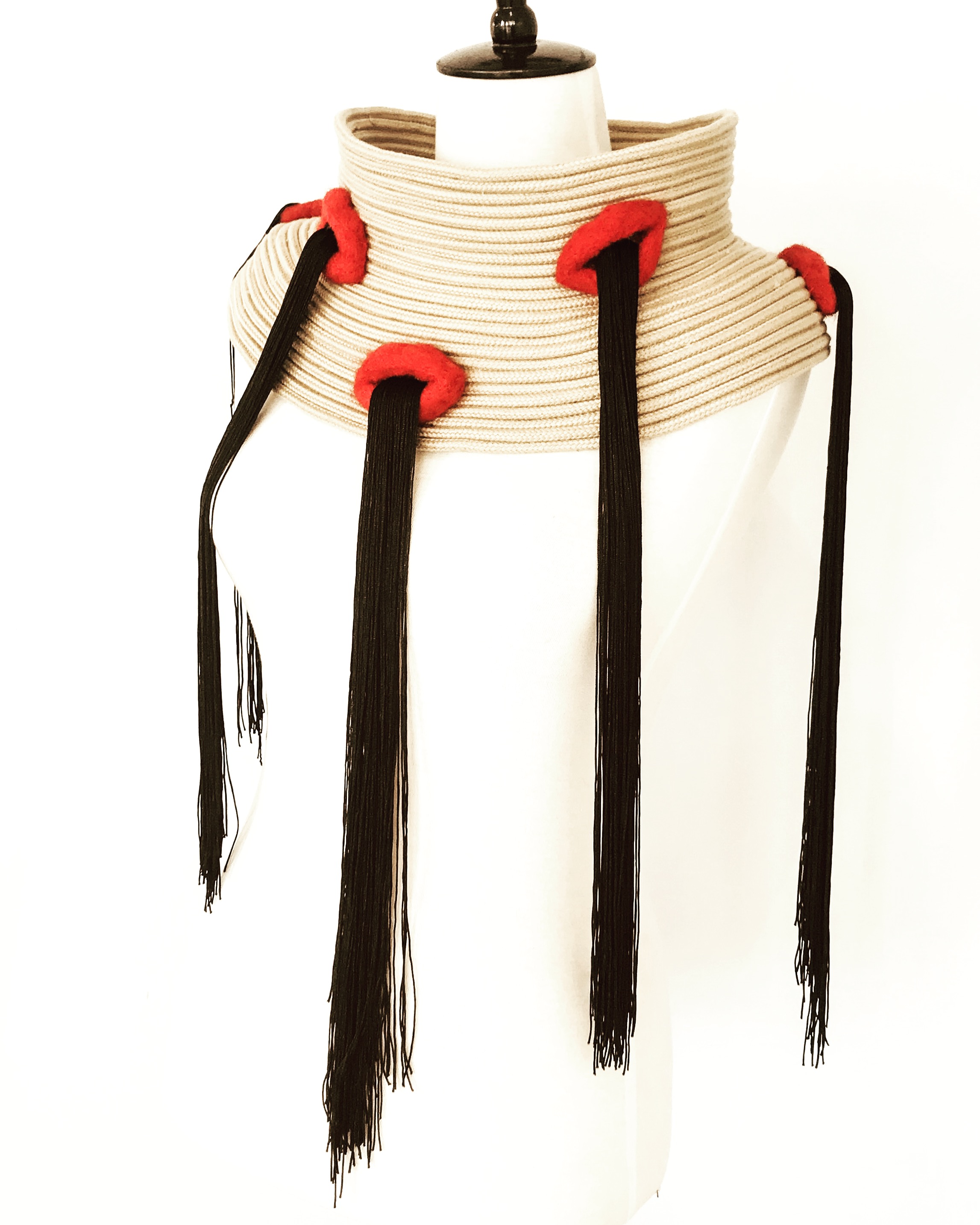 loot - Mad about Jewelry- 2017
Museum of art and design NEW York
I was honoured to be invited to show at LOOT in New York this year. Here is a little teaser video and some pictures of the show.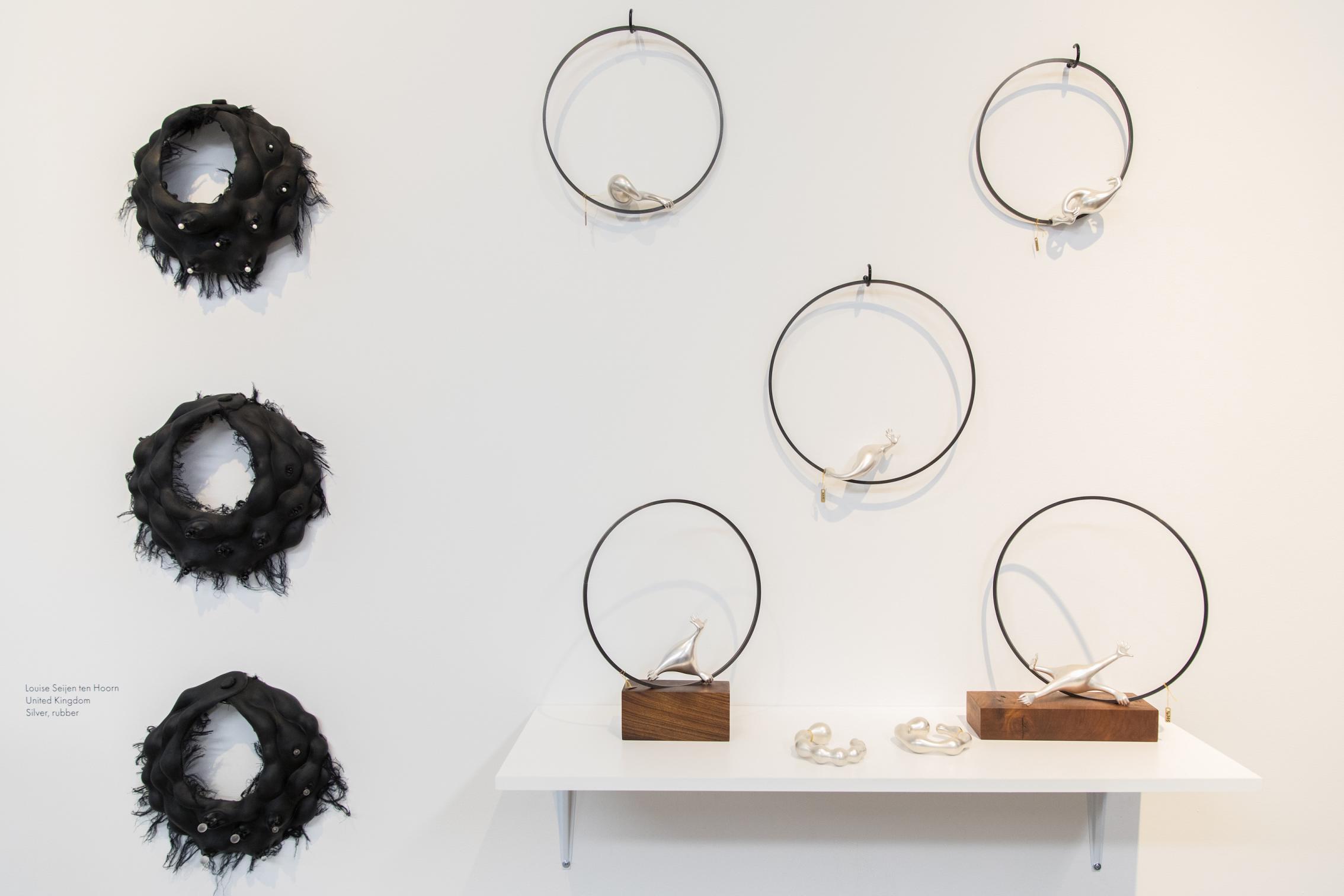 I showed two collections: on the left there are necklaces made with black rubber and on the right are the steel and silver pieces from the Equilibrium Collection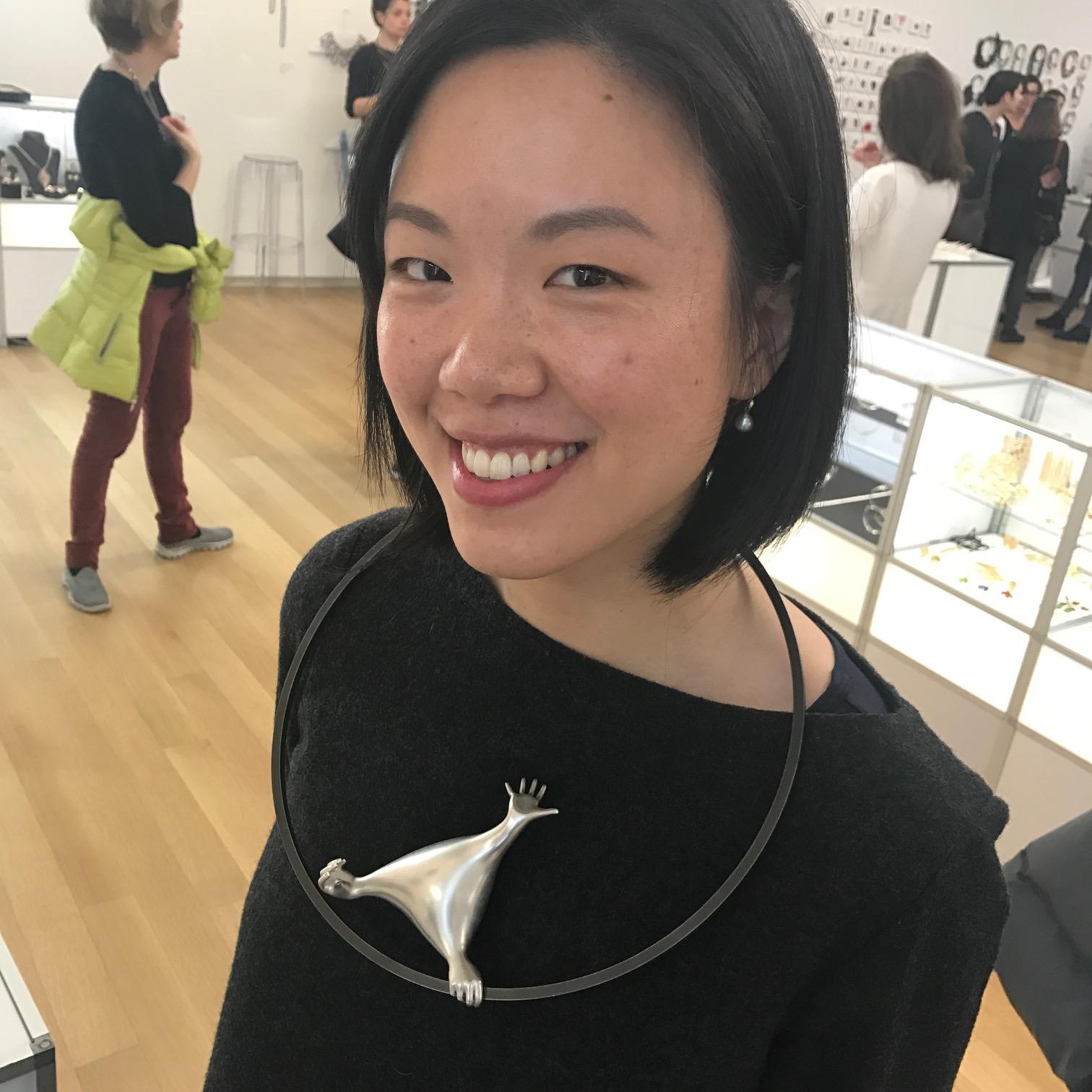 One of the visitors trying on a necklace from the Equilibrium Collection
Left to right:
1 Posing with one of the visitors (image Andres Rodriguez Burgos)
2 A visitor trying on a rubber necklace
3 Celebrity spotting: Dame Zandra Rhodes and Kara Ross trying on a rubber necklace (image Kara Ross)
4 Celebrity spotting: Iris Apfel and Kara Ross wearing her new rubber necklace (image: Kara Ross)
Craftsmanship and design awards 2017
aka the #jewelleryoscars
27 February 2017
With much pleasure I received a Gold Award for my jewellery designs in the category "Fashion-led & Conceptual Jewellery" and a Bronze Award in the "Modelling" section.
selected for 20:20 Visions
I am pleased that my work has been selected for 20:20 VISIONS, a travelling exhibition by The Association for Contemporary Jewellery.
20:20 Visions
CELEBRATING TWENTY YEARS OF THE ASSOCIATION FOR CONTEMPORARY JEWELLERY
SAT 14 JAN 12-3PM
2020 Visions shows the best of contemporary jewellery and conveys progression in design and techniques over the last twenty years. To mark its 20th Birthday, the Association for Contemporary Jewellery (ACJ) has invited twenty of its most prominent and innovative members to exhibit work from 1997 alongside a new piece. The exhibition also features work selected by a prominent panel of advisors. ACJ currently has 500 members so this exhibition promises to explore a range of materials, new technologies, techniques and methods of construction.
The exhibition will be open to the public Sat 14 Jan – Sun 12 Mar 2017
I will be showing this piece in the exhibition
Inclusion in State of the art book
Three sculptures, made from rope and polymorph, were included in State of the Art, Sculpture & 3D, a book by Barehill Publishing
One of them featured on the cover!!!
photocredit: Carla Gradiski